Striving To Be More Like Jesus
        Due to COVID-19, for the rest of May, we will limit our services to only Sunday mornings at 11:00 AM.
Mat 28:6  He is not here: for he is risen, as he said.
Sugar Run Valley Baptist Church
5886 State Rt. 132
Morrow, Oh. 45152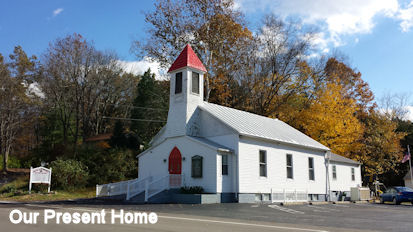 This is the web site of Sugar Run Valley Baptist Church located in Morrow, Ohio. This web site is here to encourage, inform, and uplift all. Come join us in our effort to bring lost souls into salvation through Jesus Christ.